As A Man Thinketh by James Allen is in the public domain and available for free on project Gutenberg.
To read the text as a web page click or touch here.
For free downloads of the ebook versions (kindle, ePub, etc) click or touch here.
This book is also available in print form from major retailers.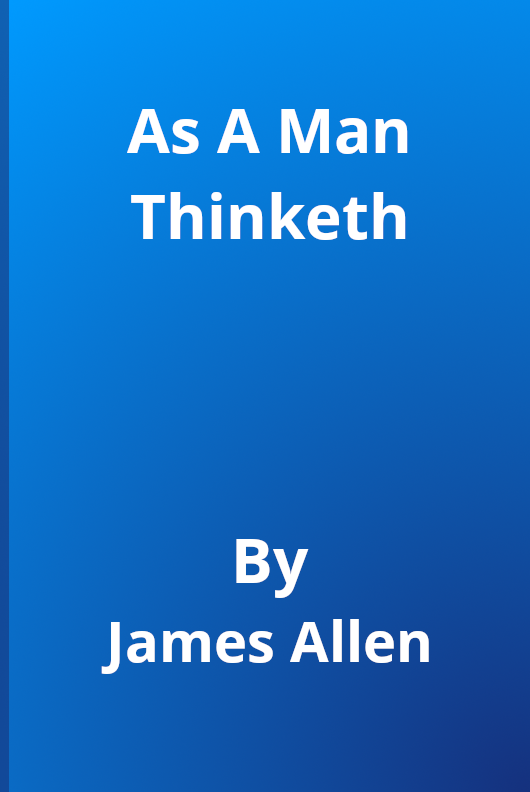 Short Review:
I was given this short book in a workshop with my teacher in the 1990s when I was starting my new life of healing. Through this book along with many others I learned how to live and focus on the present and connect to spirit.
I liked that the book was direct and to the point. The book was written a long time ago (1903) and the language may be dated.
I recommend this book for anyone who is going through a transformation or looking for freedom in their life.