Remote/Virtual Appointments
For the safety of all, I am only seeing clients remotely at this time.
Click or touch the button below to
Schedule a Remote/Virtual Appointment
Please follow the instructions in the email you received at your scheduled time.
---
About John's Work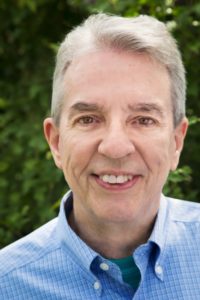 John Carroll is an intuitive healer, teacher and spiritual counselor who integrates mental imagery with his God-given gift of his hands. For over 25 years he has used the healing power of prayer, energy and light combined with integrative mental imagery to give clients the opportunity to find their healing possibility with God and their higher self as their means of healing.
When working with clients, John first explains the dynamics of how we function emotionally and spiritually. Through analogy, clients come to an understanding of how illness begins and how to become well again. John then conducts an intuitive evaluation of the physical/emotional/spiritual body.
In many cases he is successful in performing "psychic surgery" with Divine intervention. After the healing process, imagery is given to provide clients with their own tools to continue the healing process and reunify the emotional, physical and spiritual self.
To facilitate self-awareness and understanding of our own behaviors, John also incorporates the use of morphology, the ancient art of face reading. This reveals the inner qualities of personality and temperment. It also reveals the healthiest diet, most vulnerable diseases and the most suitable type of work for each facial type.
As a result of their work with John, clients have been successful in their own healing from numerous conditions including cancer, rheumatoid arthritis, chronic fatigue syndrome, depression, back and knee pain, liver and kidney disease, headaches, vertigo, tumors, etc. John has had many doctors refer clients to him.